Margot Stein Gallery features painting, sculpture and works on paper by major post-war and contemporary artists.
For over 30 years, Margot Stein has specialized in bringing to the art world outstanding examples of 20th century masters. During this time, we have been a major source for dealers and discerning collectors. It is with great pleasure that we welcome viewers and prospective buyers to our web site. We hope that here one will find the interaction of styles, shapes and color an engaging and harmonious mix, and one that will appeal to a wide range of buyers.

The gallery is always interested in viewing and purchasing important 20th century art. Please feel free to contact us with any art inquiries.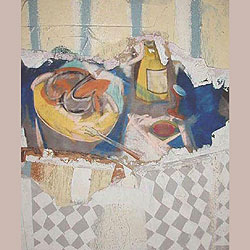 michael GOLDBERG